Rickie Fowler's Winning Green Book from Scottish Open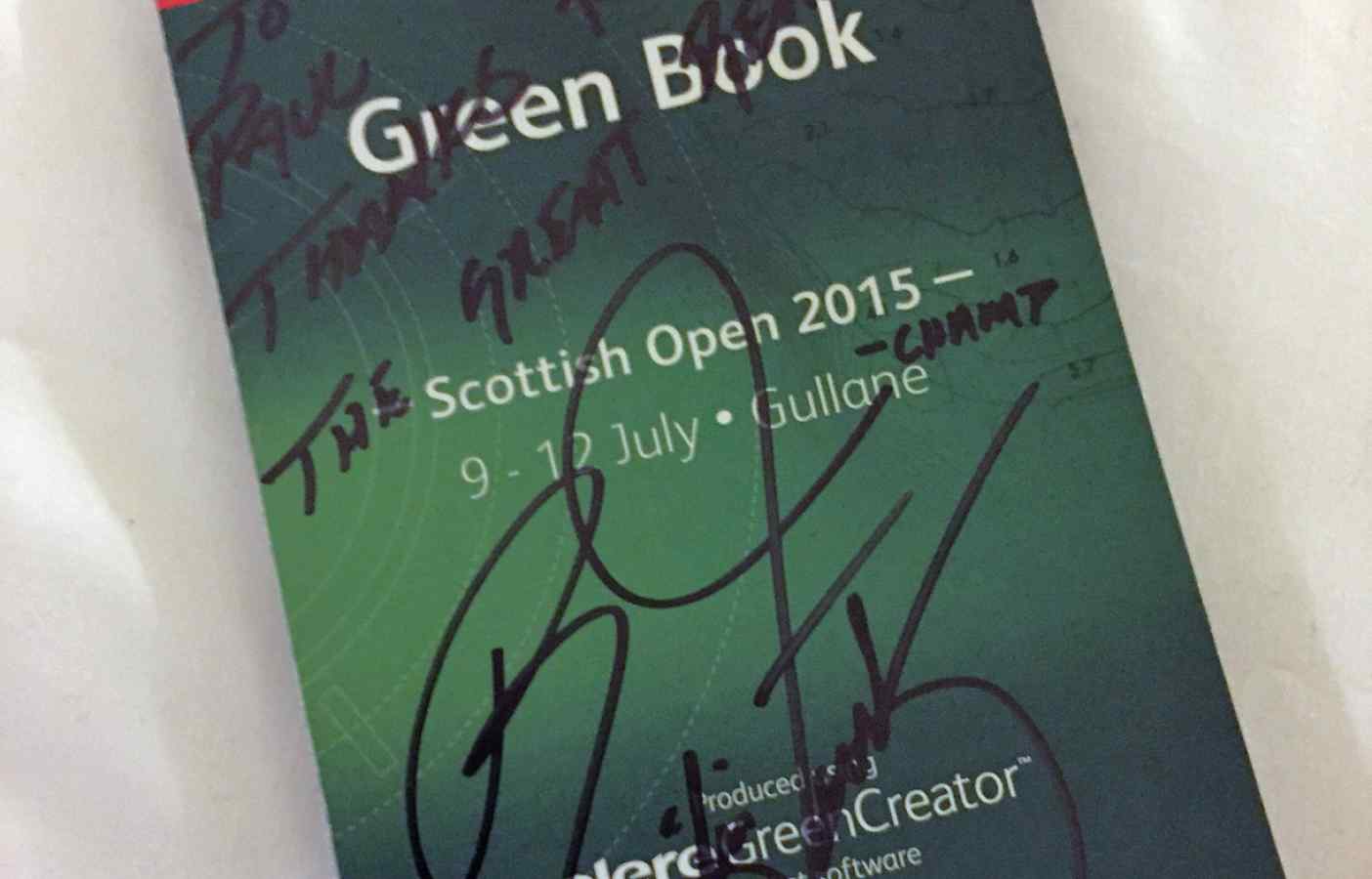 Sometimes in life the little things really matter.
Pictured here is the book Ricky Fowler and his caddy Joe Skovron used when they won the Scottish Open in 2015 - whihc just happened to be the first time we had produced a Green Book. SOme 6 months later at the Abu Dhabi HSBC Championships Joe and Ricky arrived from the USA with a little present for the green book team - the very book signed by Rickie as a souvenir of the event.
Thanks Ricke and Joe - it meant a lot to everyone back in the team who works so hard getting these books ready for each event.
And congratulations on the win again at Abu Dhabi.