"
testimonial:
Host to the 2006 Ryder Cup, the 5 star luxury resort of the K-Club boast 2 beautiful courses; The Palmer Ryder Cup Course and The Smurfit Course which are both considered two of Europe's finest Championship Courses and recently voted on the top ten worldwide golf resorts by CNN.
"
Body Text:
Having produced course guides for the Ryder Cup and understanding the exacting nature of the K-Clubs requirement we were able to develop a course guide every bit as good as the venue itself. With horizon views taken from the tee showing every golfer the precise line join which to strike the ball coupled with green detailing often seen only by professional golfers were both key features of this project.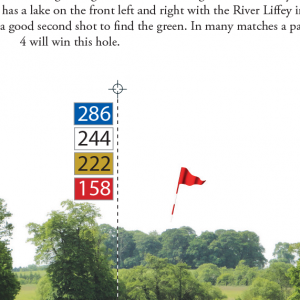 Our graphics indicate the flag location when it can't always be seen.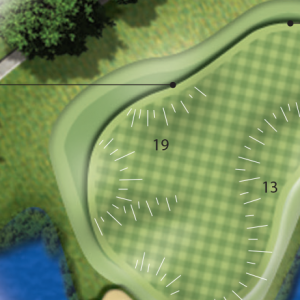 Intricate green detailing showing all falls and slopes